You can live the life you want; disabilities is not what holds you back.
The Somali Disability Empowerment Network knows that Disability is not the characteristic that defines you or your future. Every day we raise the expectations of Disability people, because low expectations create obstacles between Disability people and our dreams.
Awareness campaigns targeted at the people with disabilities to raise their morale and confidence
Food distribution to the family with disability and Income generation and micro finance for people with disability
Capacity building program
Education and establishment of physically challenged individuals and people with disabilities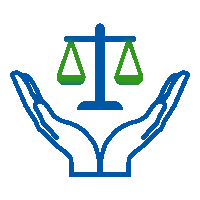 law reform and a variety of strategic and preventive services, awareness legal, public interest litigation, promote equal access to justice.
We need your voice. Join us!
Enter your email address to receive updates on our campaigns straight to your inbox.
We take action locally and globally
Each day, our members pour their passion, integrity, and intelligence into completing projects that have a lasting impact. We persevere until we deliver real, lasting solutions for committing to improving the quality of life of persons with disabilities in all over the regions of Somalia.
A place for breaking news and commentary from Somali Disability Empowerment Network