A highly organized and colourful ceremony aimed at honouring Mohamed Ali Farah with a national award for his efforts in campaigning for the rights of people with disabilities has been held in Mogadishu.
The event organized by the Council of academics (The Living Vision) was attended by several dignitaries including ministers, members of parliament, University students, youth and other dignitaries.
The award was issued by the Ministry of Public Works and Reconstruction headed by Eng. Salah Sheikh Osman.
Speaking at the ceremony, Abdirahman Hosh Jibril who is a Member of Parliament thanked the minister for the award, describing him as a person who always encourages vulnerable people, adding that this award is meant to encourage Mohamed to double his efforts in serving the interest of people with disabilities.
"If all of us who attended this award giving ceremony would have stood up for supporting people with disabilities, a lot could have been achieved. So we have to stand up for the rights of people with disabilities", said the deputy chairlady of the association of university students, Fatuma Abdi Ali.
She pointed out the need to create awareness among the community and mobilize them in fighting for the rights of people with special needs.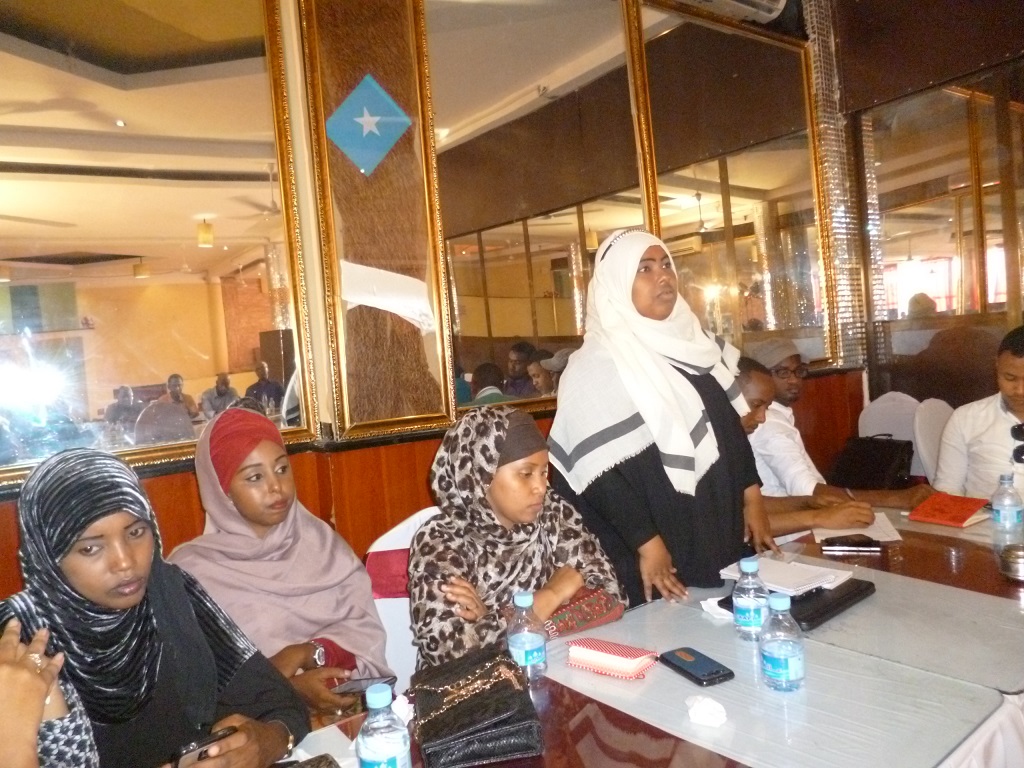 "Everybody has a special needs and nobody is absolutely perfect except Allah. So I would like to welcome this national award given to Mohamed Ali Farah by the public works engineer Salah whom I can describe him a minister who is always committed to giving people with disabilities the rights they deserve", said a Former Information Minister Eng. Abdirahman Omar Osman (Yariiso)  who also urged the community to help people with disabilities.
Other dignitaries who spoke at the event includes Fishing and Sea Resources Minister Mohamed Omar Aymoy who described the award as valuable, saying that it will endeavor persons with disability to get their rights and praised the ministry for the same.
Public Works and Reconstruction Minister Eng. Salah Sheikh Osman who also spoke at the event said Mohamed earned the reward through his efforts in making sure that people with disabilities get their rights.
The minister promised to continue with his efforts in ensuring that the federal government gives people with disabilities their rights, adding that he will do his best in making sure that the rights of the people with disabilities are clearly stipulate in the constitution.
Lastly, speaking after receiving the award, Mohamed Ali Farah, thanked the ministry and in particular Eng. Salah Sheikh Osman, saying this will encourage me to redouble my efforts in campaigning for the rights of people with disabilities.
(Visited 835 times, 1 visits today)